What is Tally on AWS Cloud ?
All About Tally on AWS Cloud 24×7
You are well aware that the Tally on AWS Cloud is running tally on the world's fastest and most secure Amazon AWS Cloud Servers. AWS stands for Amazon Web Services which is a cloud service provided by worlds re-knowned Amazon Group.
All versions of tally whether Tally ERp9 or TallyPrime and whether its Tally single user or tally multi-user can be installed on Amazon AWS provided servers which are extremely fast and secure.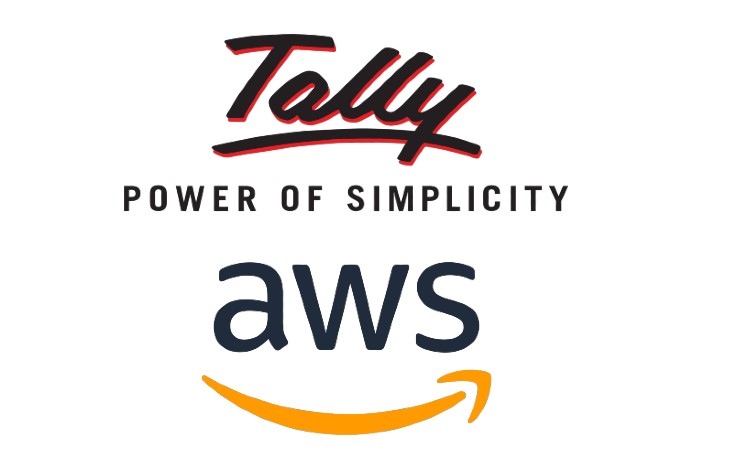 Tally once installed on AWS servers having Windows Operating System works same as tally installed locally on your system. All you need is to connect using internet to AWS server and all your commands of tally work as-it-is.
AWS comes in two flavors – Linux and Windows. While linux AWS servers are cheap they have many problems associated as Tally does not natively support linux servers. But when tally is run on Windows AWS servers there are simply no problems at all as tally is very well running on windows o/s since decades.
Apart from tally, all your customizations, tdl files run as-is on windows based AWS servers and you can even run your MS-Office files like Excel, word, etc. easily on AWS servers when you purchase tally on aws. We at TallyOnlineCloud.com are providing Tally on AWS Cloud at most affordable and competitive Prices and all of our Servers are Windows based so that your Tally Softwares runs smoothly, fastest and without any problems.
AWS Cloud Servers are highly secured as they demploy AWS VPC Security which provides firewall between your real server ip and the public ip and thus keeping your servers and data safe from Virus and Hacking etc. Our TallyOnlineCloud run 24×7 throughout the world and You can access even from comfort of your home, office or from any remote location through your Mobile 📱 Smartphone, PC, Tablet, Laptop or any other Electronic device.